Regular price
Sale price
$14.99 USD
Unit price
per
Sale
Sold out
I'm not an expert on native plants, but I do own a pickaxe for that dang cup plant plantation of mine. Talk about tough. What this botanical journal has is a small sampling of tough, ecologically important wildflowers of North America all labelled with their common names. They're perfect for attracting butterflies and perfect for gifting to the plant lover in your life. 
The plants listed are as follows:
wild lupine
nodding onion
bee balm
compass plant
rattlesnake master
monkshood
goldenrod
prairie clover
culver's root
cut leaf balsam
coneflower
shooting star
common milkweed-for the Monarchs!
black-eyed Susan
thistle-careful!
butterfly milkweed-the orange one, not the tropical, for the Monarchs!
prairie sunflower
yellow coneflower
aster
Joe pye weed
yellow false indigo
mealy sage (salvia)
showy tick trefoil
wood violet
Make your everyday journaling more personal, private, and stylish with this matte hardcover journal. Available in 5.75"x8", with 150 lined pages, these sturdy hardcover journals are fully customizable on the front and on the back covers. The matte laminate coating on the cover will make them stay true to your personal style. .: Full wraparound print .: 150 lined pages (75 sheets) .: Matte finish .: Casewrap binding .: Note: 0.5"x0.5" production barcode visible on the back cover
Materials

Paper journal, Casewrap binding, matter cover
Shipping & Returns

Orders are made then shipped within 3-7 days via a 3rd party production partner. No returns on custom print-on-demand items, but all items have been carefully researched and are well-loved!
Dimensions

5.75"x8" with 75 pages, 150 available sides.
Share
View full details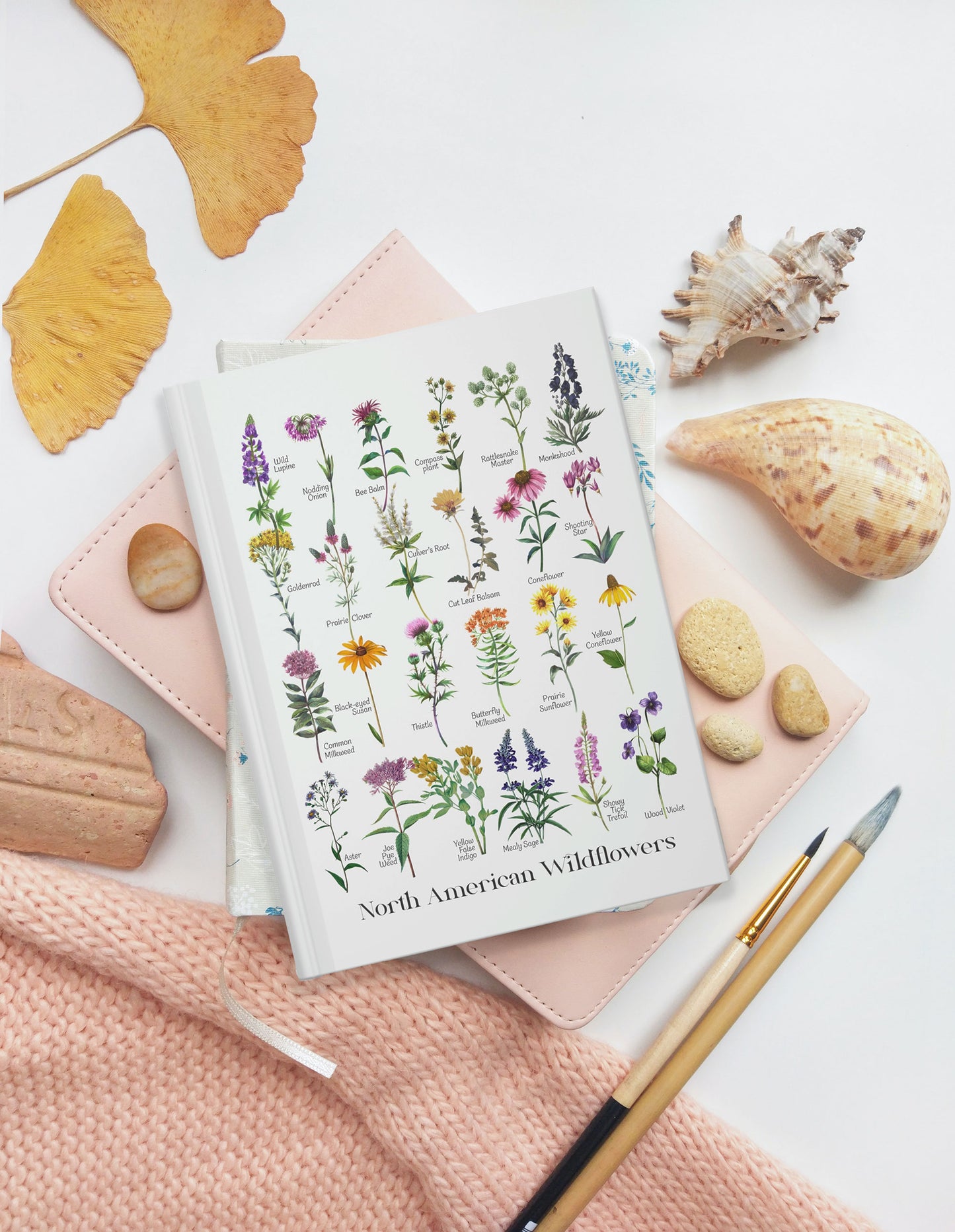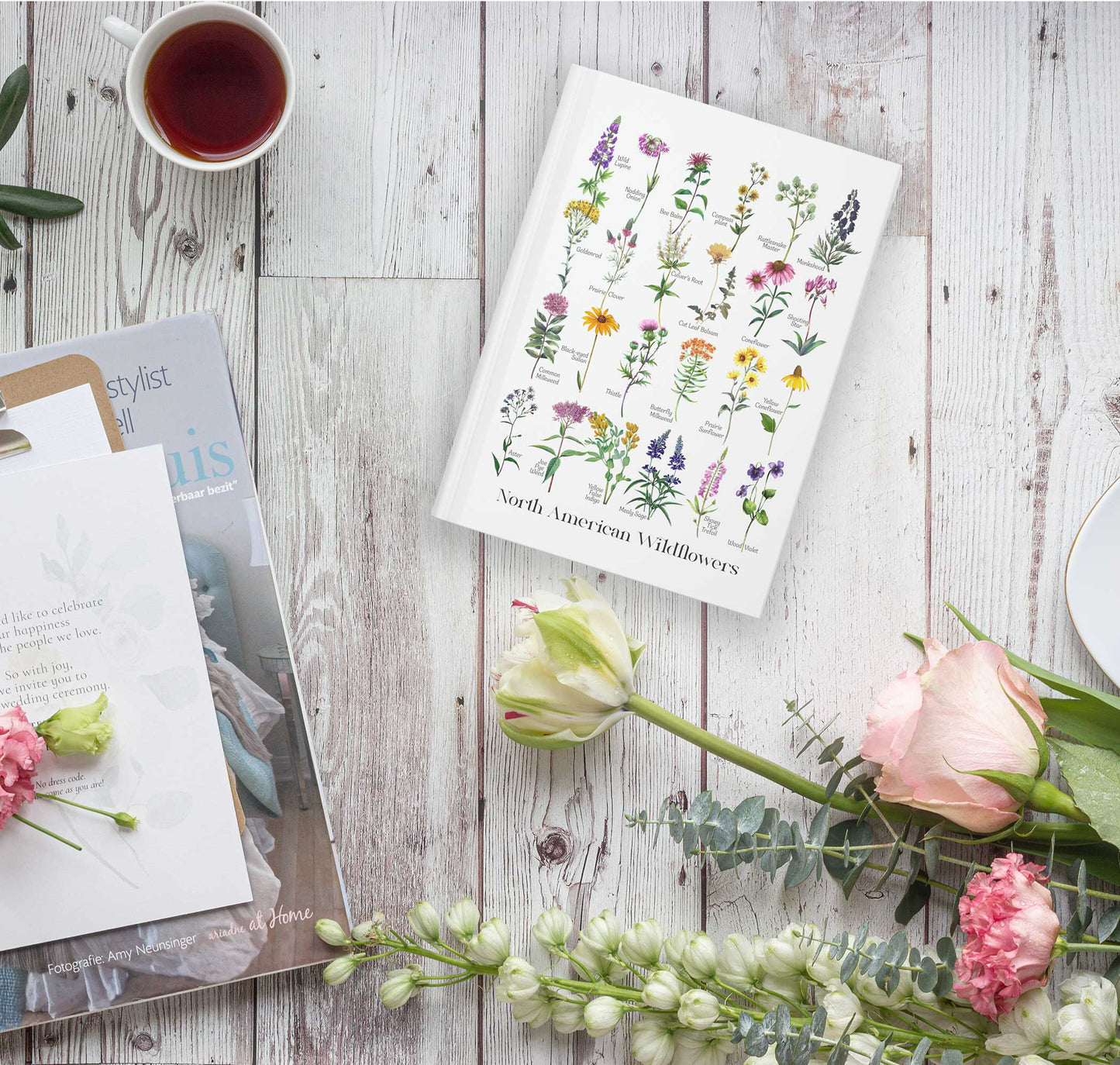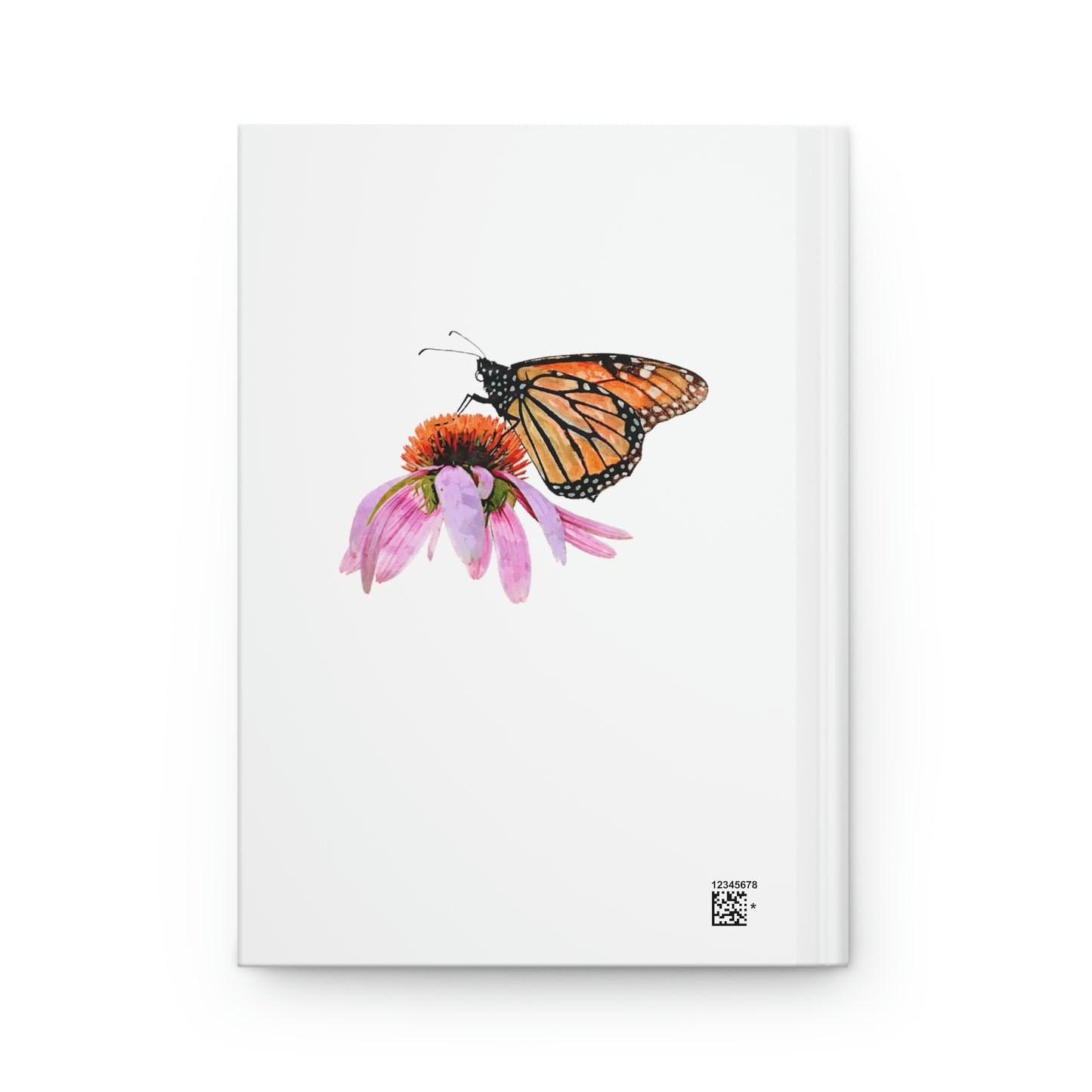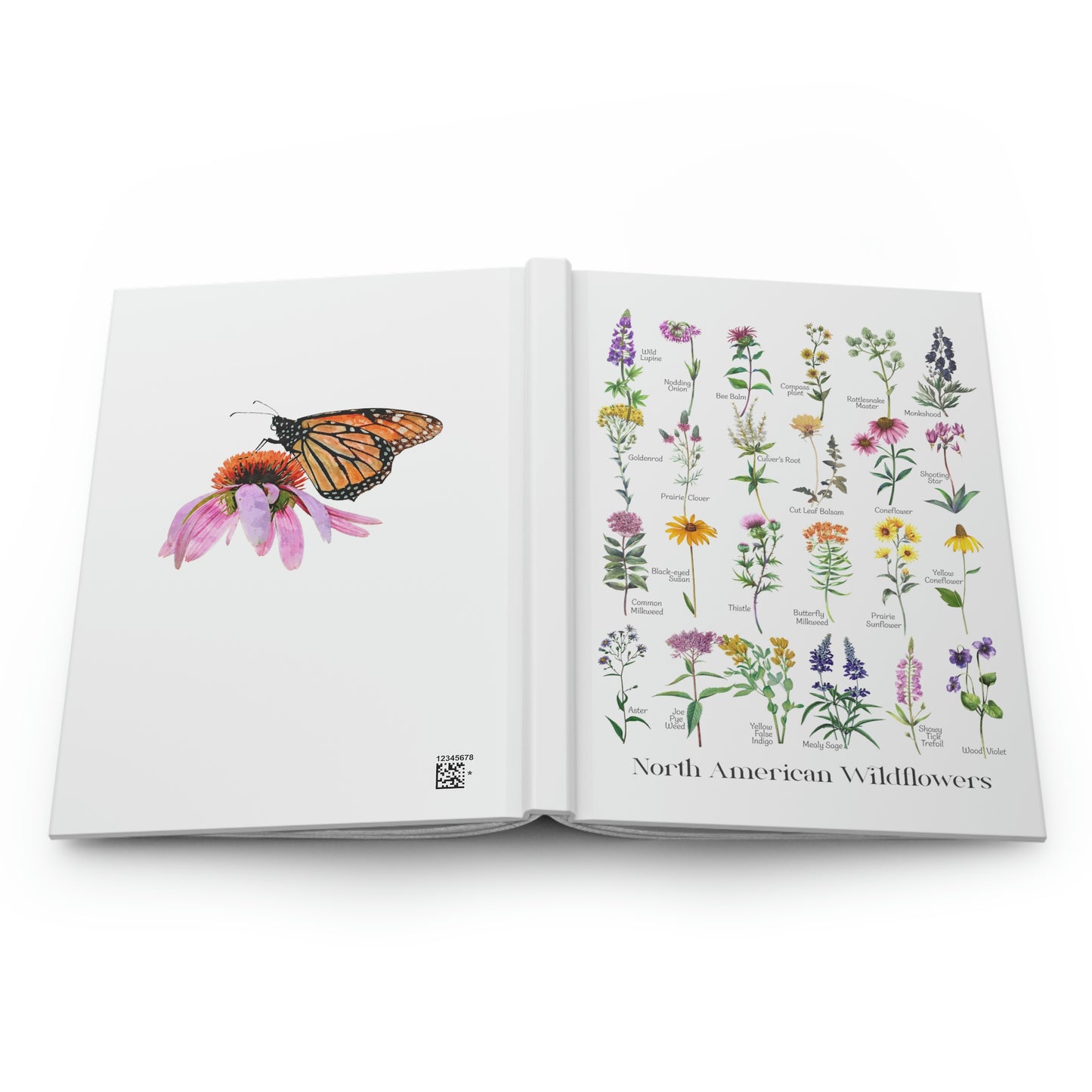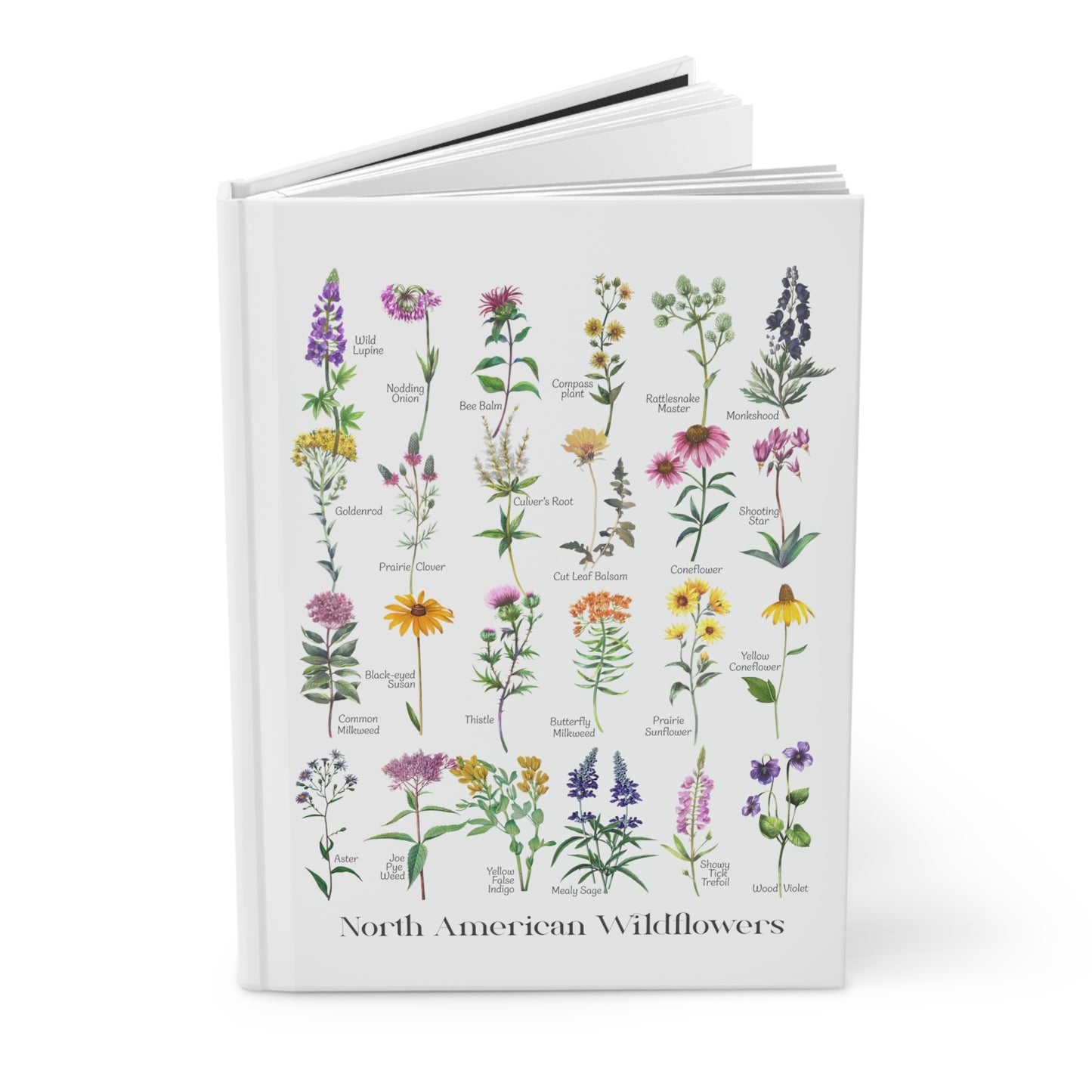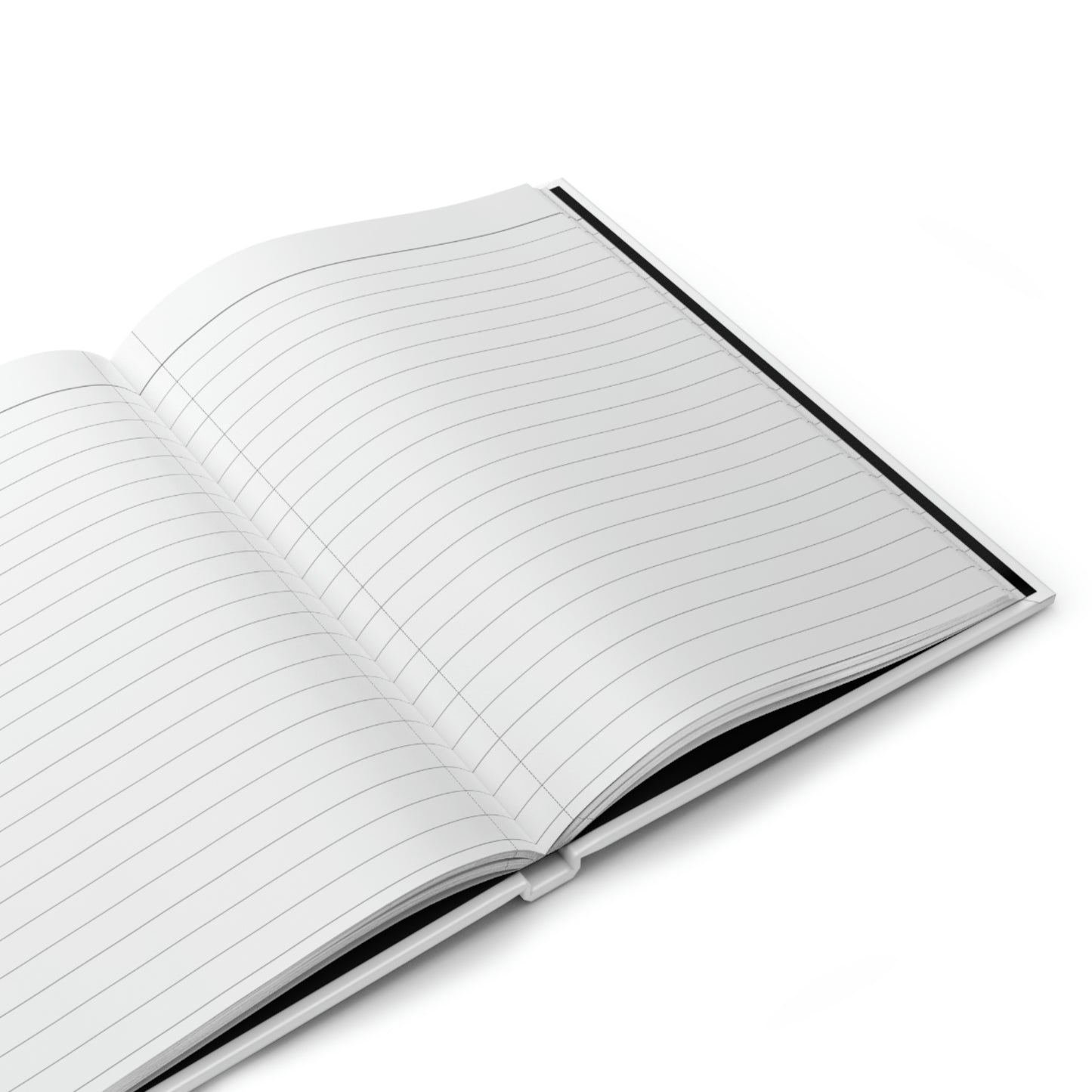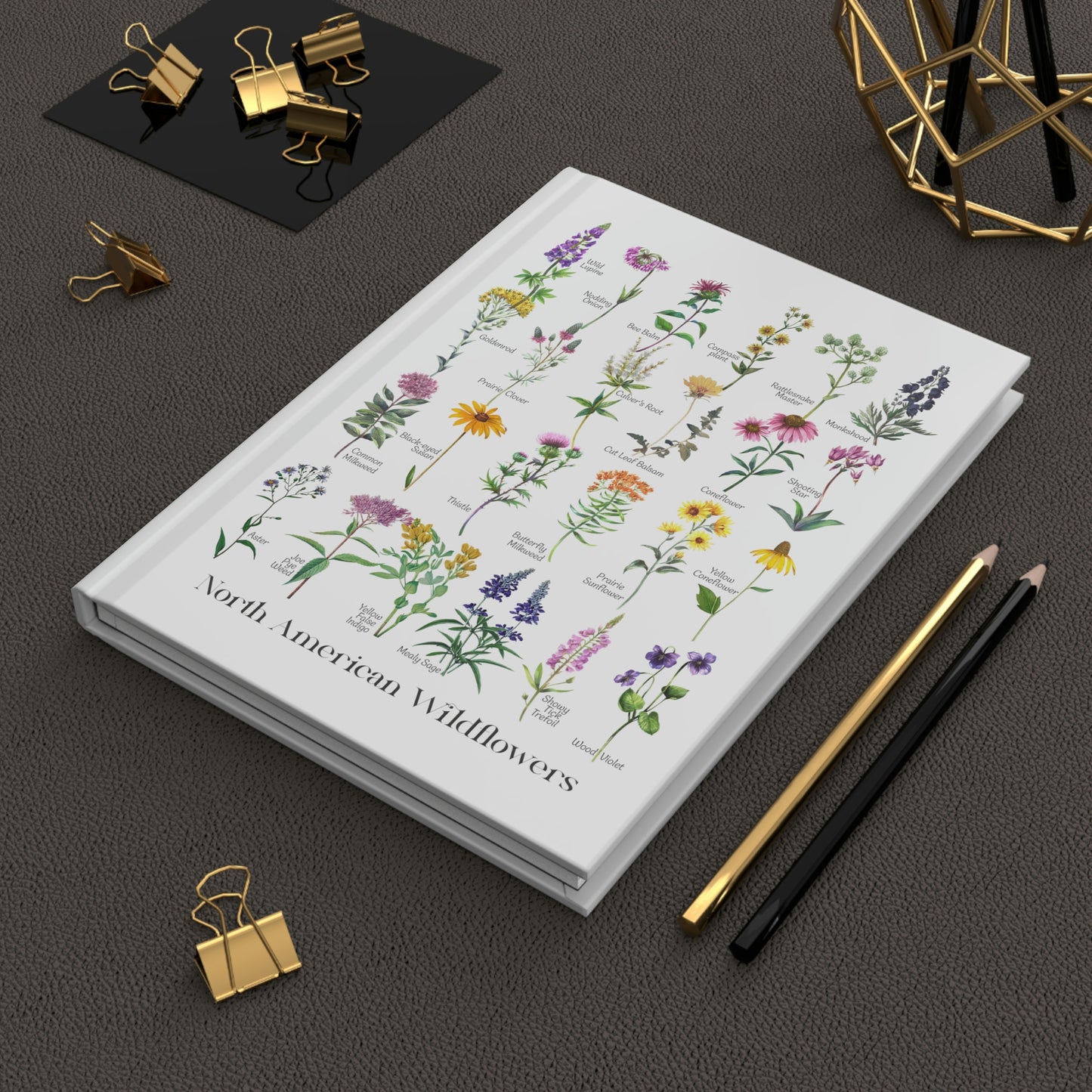 Testimonials
"I bought this for my wife for our 22nd anniversary. She raises monarchs so I knew that she'd love it. When it arrived it was beyond expectations. Absolutely beautiful. She loves it. You should have seen her face. 😀".
"I grew up in New England and as a kid we had monarchs in our house the end of every summer. We would collect the caterpillars from a nearby field when they were small, feed them milkweed every day, watch them make a chrysalis and then wait. Eventually they would get dark, and if we were lucky enough we were there when they came free. We would go out side and they would walk on our hands and arms as the wings dried, then eventually fly away. For years I thought jade was the perfect chrysalis color and had wondered if anyone had thought to make a pendent out of jade with gold beading."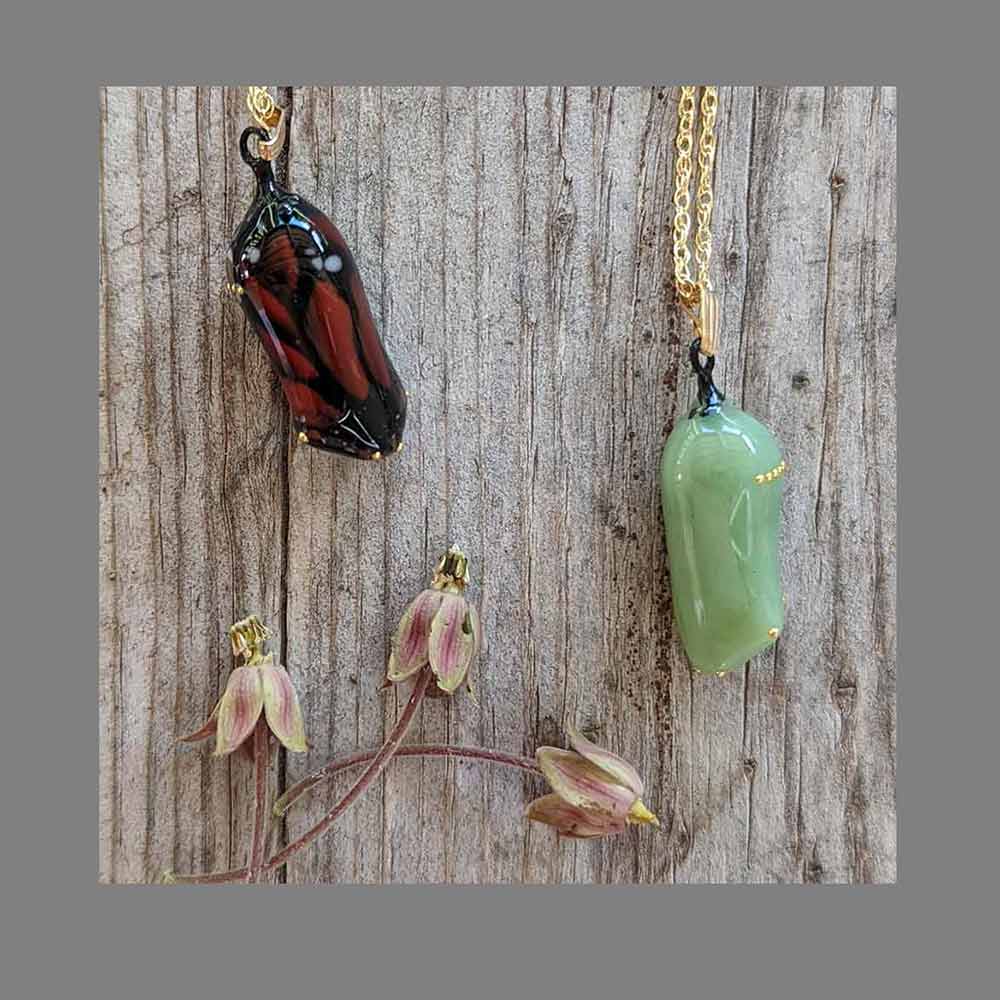 "Wow. Not only is the pendant more stunning in real life, Jude is the loveliest and kindest person too. Her level of care and heart with both her craft and the customer service is top-notch. The pendant also arrived quickly. Truly blown away, thank you so much!"