Hi. I'm Jude Rose.
Welcome to my studio. It's where I fire up my torch and obsess over the exquisite beauty of nature, especially the Monarch chrysalis. Hang out. Look around. I'm right on the other side of the screen ready to make a gorgeous art piece just for you.
"The jade glass Chrysalis pendant I purchased is very beautiful and expertly made. I got this for my daughter who raises and releases monarchs. I'm sure she will love the gold details and how authentic this piece is. Hoping to purchase a black and orange monarch Chrysalis pendant in the future. Thank you for a true work of art!"
"I've been imagining this piece of jewellery for decades, and here it is at last. Just breathtaking! The glass is a perfect medium, translucent and detailed. Thank you for making my dream a reality."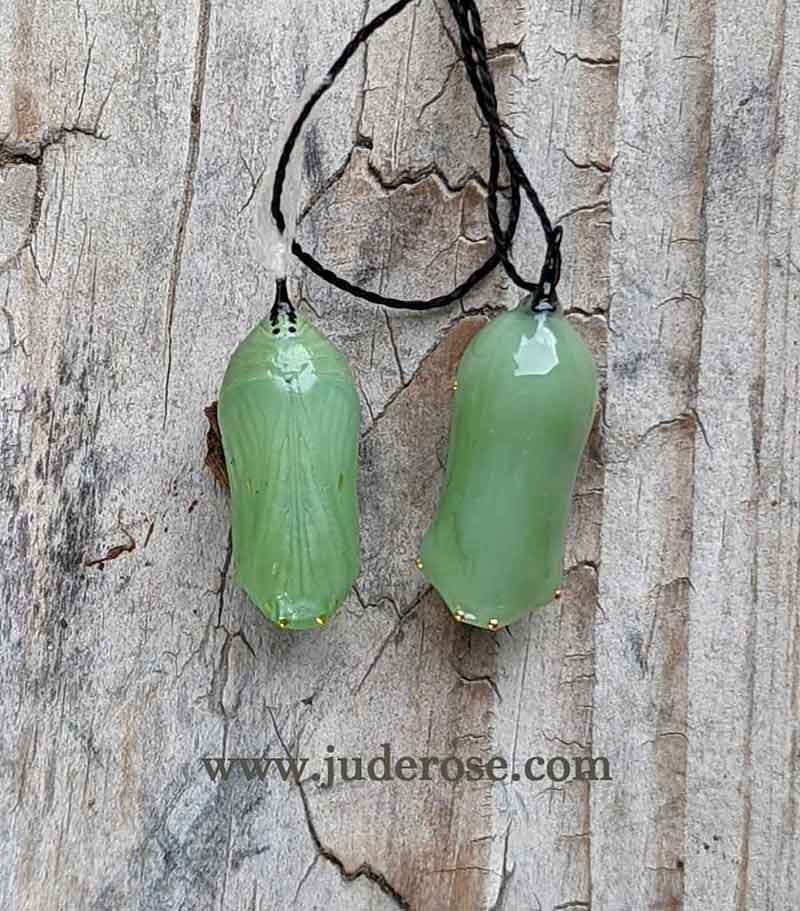 Glass replica on the right and real on the left.